In a bid to garner knowledge and experiences from leaders in the Public Service, the Fellows of the Lateef Jakande Leadership Academy (LJLA) visited the royal palace of Oba Abdulwasiu Omogbolahan Lawal (Abisogun II), the Oniru of Iru land, to gain firsthand insights into his Life, History and Leadership skills.
The Executive Secretary of the Academy, Mrs. Ayisat Agbaje-Okunade, who led the Fellows, harped on the importance of continuous learning as a tool for self-development, reiterating the commitment of the Academy to transform participants into formidable leaders.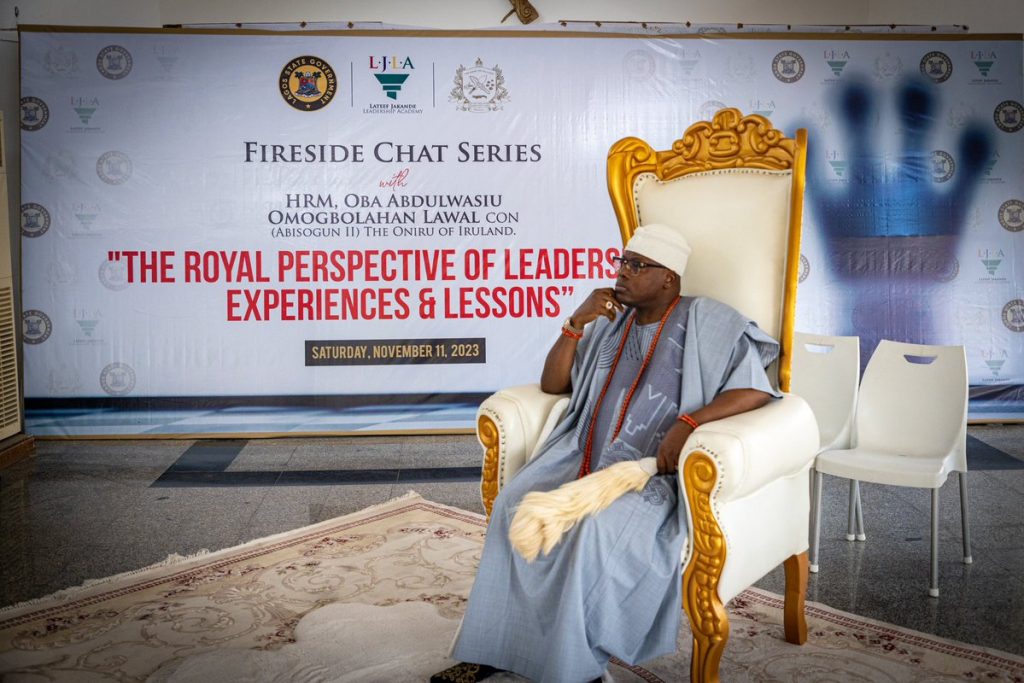 In his remarks, Oba Oniru urged the Fellows to remain focused on their set goals, as they transition into great leaders. "To truly become a good leader, you must be open to learning new things, reading regularly and transforming your weaknesses into strengths. It is also important to note that we are in the Social Media era, so you must embrace all that it has to offer and take advantage of it", he said.
The Monarch guided the Fellows through taking policy decisions and cultural initiatives while highlighting the significance of collaboration and adaptability in leadership.
The learning visit to Oba Oniru and the acquired knowledge about his exemplary leadership skills left the Fellows with a newfound appreciation for cultural heritage through a firsthand experience of the intricate etiquette of the Royal Court.
Also in attendance during the visit was the Olopon of Iru land, Chief Olumide Oniru and the Baale of Igbosere, Chief Salau Issa among others.